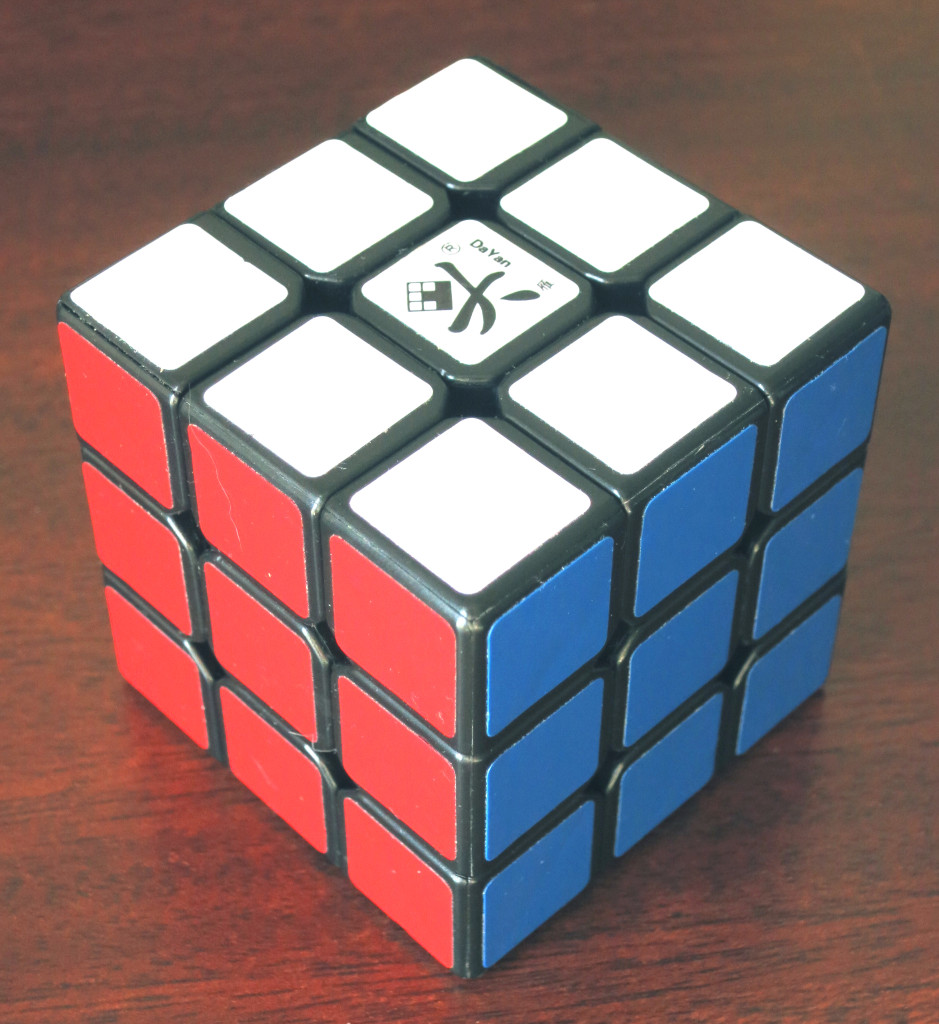 The PanShi is a combination of daring and lazy. On one hand they were trying to make some thing new and better. On the other hand you can see exactly how the designers just copied the ZhanChi CAD file and made a few small modifications. These modifications include wider "wings" on the edges, and a higher "lip." Both do a really good job of keeping the pieces from popping, but at the expense of wide corner cutting margins and hence speed.
This doesn't mean it's a bad cube. I can certainly get sub-15 times on it, however not very consistently. (For context I consider myself to average a mid-14 with a ZhanChi). I've been trying to get better at blind solving and I think this is a really good cube for my practice. It's hard to make accidental moves on it and the sides click in such a way that is very distinct. It gives the same kind of good feeling the clicks from a mechanical keyboard give, that is I get tactile and audible feedback from a turn.
I can see this being a really good cube for people still over 25-30 seconds. It encourages clean turning, and it doesn't pop as frequently as a Rubik's brand might. However in the end this is a prime example of the innovator's dilemma, it just doesn't stand up to its predecessors at all.
The Dayan PanShi can be bought on Lightake.com for $13.08 USD and they have they have free shipping anywhere in the world.